Our product's categories /

accessories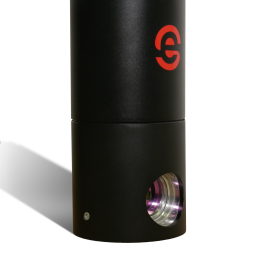 Increase measurement distance, protect the measuring head in severe industriel environments, position the measuring at the right distance from your part... Find here all accessories allowing to customize the Enovasense product for your application.

This module can be added at the end of a T031 measuring head.
It allows :
to change the direction of the laser spot to horizontal in order to measure surfaces parallel to the measuring head
to control an automated rotation of this module in order to measure 360° around the measuring head
The module includes an engine that is directly powered inside the measurement head.
Ideal to measure inside cylinders or in tubes and pipes that have an internal diameter higher than 66mm.