Products /

moving line fixture of xxmm width with transversal moving axis

This moving line fixture allows to measure parts moving horizontally with a certain speed.

This allows to measure regular points along the produced parts allowing a 100% following of the production situation.

The axis allows to measure at different widths positions on the part.
Completely automated design
Special harsh environment protection of the measuring head and the command box
Regular automated calibration check in position zero in the head protection box
Dust-isolated and temperature regulated electrical cabinet for the command box and axis controller
Simple IHM and display of the measurements
Simple saving of the measurements (with reference name of the part or of the lot)
Simple output of the measurement (csv, txt formats or other industrial communication protocols)
The moving line integration is composed of a profile structure, a protection for the measuring head, an automated axis for the movement of the head, a recalibration and protection box and an electrical cabinet.
The axis, the head and its protection are fixed on the structure. The recalibration and protection box is placed at position 0 of the axis. The electrical cabinet is placed on a side of the line and is connected to the measuring head and communicates the data to the external system of the line.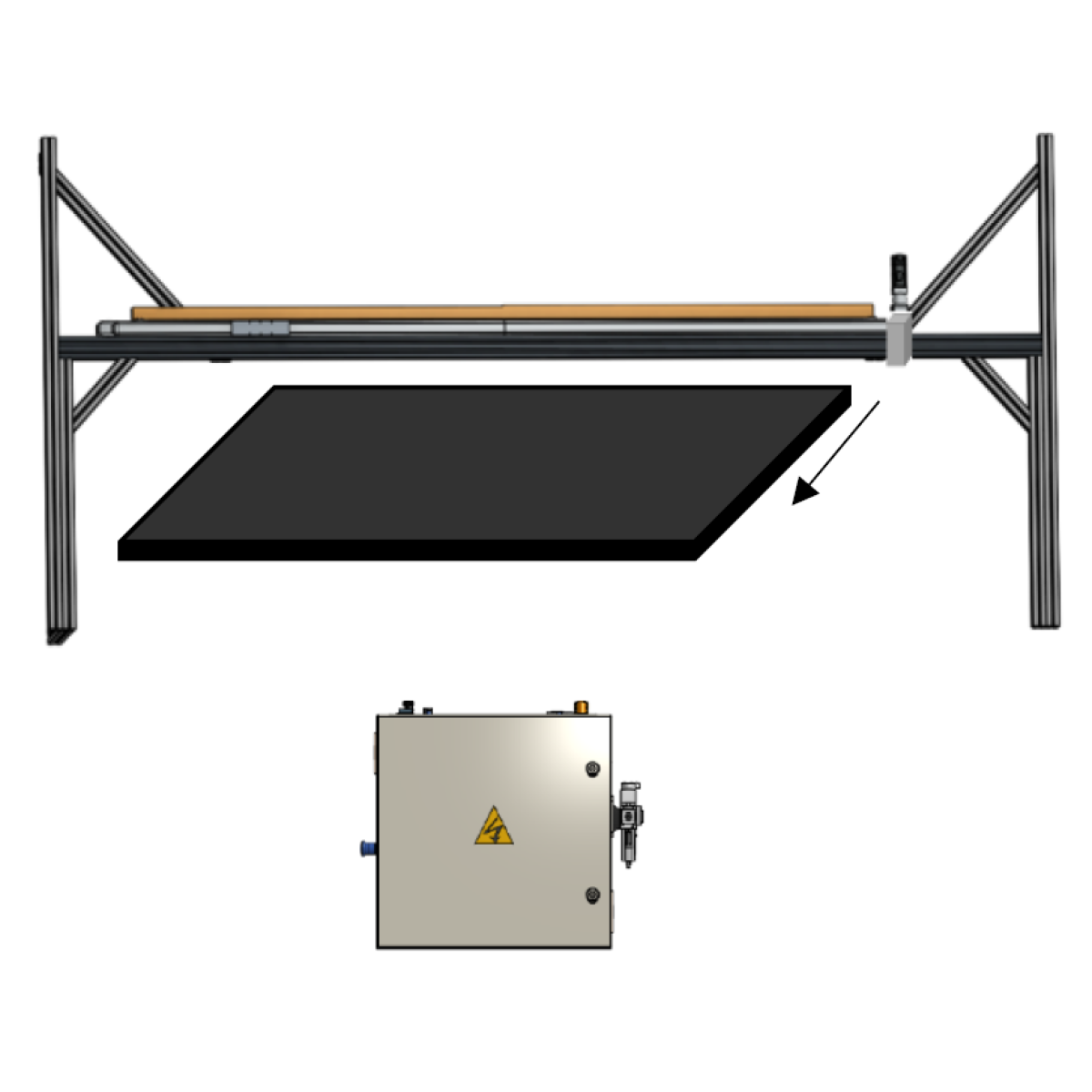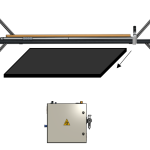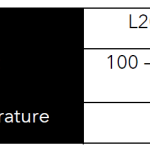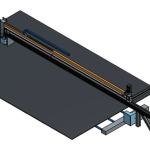 References
| Réference | Name | Status | Price | Datasheet |
| --- | --- | --- | --- | --- |
| INT02-MLXX-MA1 | Moving line fixture of xxmm width with transversal moving axis | Available | On quotation | English |